Rappelz FR celebrates its 11th anniversary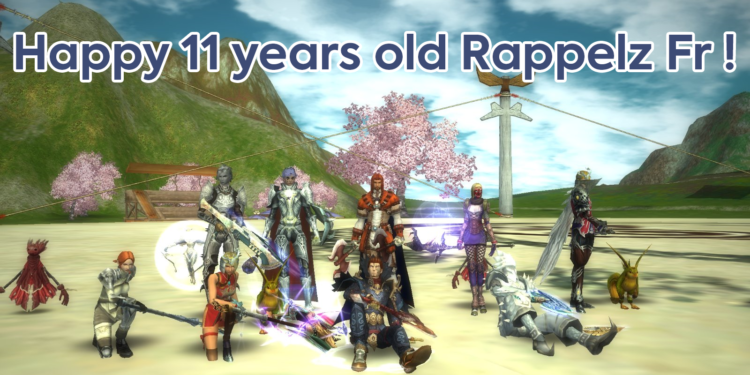 This post is also available in Français
11 years!
After no less than eighteen or even nineteen Epics, the French version of Rappelz celebrated its 11th anniversary on Thursday, February 14, 2019. And 11 years is not insignificant for an MMORPG. During all these years, thousands of players have taken turns to live more and more adventures and massacre more and more monsters and bosses of all kinds. There were ups and downs, people shouting at the closing.
Despite this, Rappelz is still there and allows players to spend time together on a daily basis. We see new things coming, the Discord has been a revolution in the way we communicate. A solid base of players has been formed.
And this despite the age of the game.
For most players, Rappelz is a part of their life, great encounters, friendships. But also moments of delirium, pleasure, but also frustration.
But 11 years ago, a lot of things revolved around the game between wikis, guild forums, fan-site and many others.
However, all these things give us hope that Rappelz will be able to celebrate even more birthdays in the future!
We just have something to say:
Happy Birthday Rappelz FR!