This post is also available in Français
Gala Lab worked on the Epic 9.5 few days after de release of the Epic 9.4.
At the beginning, this epic was made to be the "Epic 10", but for some reasons, they called it Epic 9.5.
KTS release: March,23 2017
Korean release: May,26 2017
AR release: 2017
EU/US release: September 2017
JP release: 2017
RU release: 2017
Guild buff system, a new feature made for the Epic 9.2
We were waiting for it, and we tested it in November. Each guild now has a level, which can be increased by purchasing points in ruppy. Accumulated points can increase the level, and points are used to buff the guild. These functions of guild buffs were studied between March 2014 and February 2015 bye Gala Lab. We waited a long time before seeing it there 😀

You will find everything in this video
Lak system, possibility to wear several earrings, more belt slots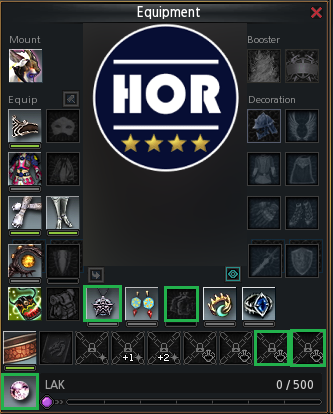 In this image, you can see two additional belt slots:
The seventh belt slot can only be used to put a boss card on it. We can put a boss card everywhere, but on the seventh slot, we can not put Pets
We can wear two pairs of earrings
We can wear the Stone of the necklace to store the laks, and the necklace. Both are now independent.