This post is also available in Français
Released in France on February 14, 2008
We are now in June 2007, Epic 4: Revolution makes its appearance
Rappelz: Revolution was released on February 14, 2008 in France, this Epic, has been one of the longest in some countries. It lasted a little less than a year and it is certainly one of the most popular.
Rappelz: Revolution has brought several new features to Epic III. Examples include a rebuilt apprentice island, a modified character selection screen, a new skills interface, a new login screen, and finally; Pets can carry weapons!
There are also some secondary innovations; for example, you can select a skin color when you create your character (before a skin color was imposed by race).
The drop rate of creature cards has been increased.
The pets have their own skills, this innovation is rather major!
And before leaving us, here is the map of the apprentice island redone and two videos of this Epic!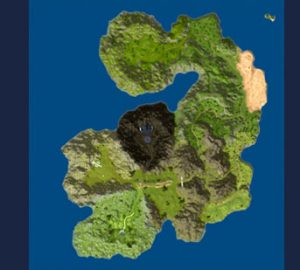 We can see that there is no mountain to the north where the fallen Kenta is located. The city of apprentices is also a little different from the one we currently know.